DISCRETION IS OUR BUSINESS
Our One On One – Sessions are applicable when there are specific issues which you would like to address in complete privacy.
Our discrete debriefing and de-stressing programs create the space for this.
When new to any self development, clients sometimes prefer to work with us on a one on one basis first and then venture further into workshops to extend their growth and integration.
One on one programs are also preferred by celebrities and top executives who require the completely discrete approach we use within our programs.
Because of this discretion, we have been the ideal place for many well known people, who have needed debriefing of emotions and re-alignment.
You feel great and no-one knows you have worked with us!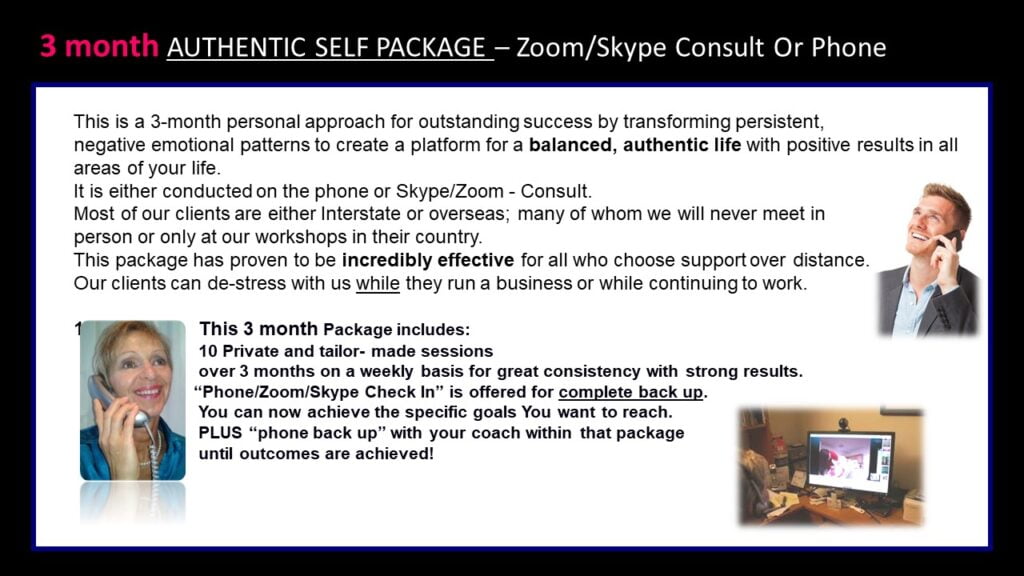 Thank you Lara
I love working with you too. You are a powerful passionate facilitator & the only coach who has been successful in shifting me with a deep, profound & meaningful technique that works. Thank Goddess you figured out how to trick my intellect & tap into my soul. Thrilled to work with you tomorrow